GPS Built-in, Your Trusted Friend in Outdoors
Make your move and pack light. With the GPS built-in, now real-time speed and distance
can be tracked without a phone. Just equip your wrist and go.

Use More Charge Less
Don't sweat the small stuff like charging your battery. Rugged R6 has a decent 280mAh battery
life that supports up to 10 days of daily use. Last longer to keep with you going longer.
7-10 Days
Typical daily use
30-40 Days
Standby time with
Bluetooth connected
*The smartwatch needs to be charged to activate before the first use.

IP68 Waterproof Dare to Wear
Bring your smartwatch anywhere. Hand washing? Easy.
Sudden rain? Covered. Pool swimming? Perfect. R6 offers unparalleled
water resistance up to 20m deep for worry-free daily uses.
Fitness. Easier than Ever
With 8 sports modes, trail and track running, swimming, cycling, hiking, rowing, and
more, get accurate stats of steps, miles and calories. You only need to set your goal and

*Connect the VeryFitPro App for more sports modes.
A Unique You Comes in a Unique Face
Switch up your watch face, as you like, or customize one to match your mood or style,
with a variety of faces for your options, this rugged outdoor smartwatch is anything but boring.


44g
As Natural As Part of You
Weighing only 44g, R6 smartwatch is super lightweight and never stresses your wrist. Skin-friendly
and sweat-proof adjustable silicone strap perfectly allows for comfortable wearing.
Your Health Above All Else
Always-on Heart Rate Monitoring
Monitor your heart rate along with alerts if it stays too high or too low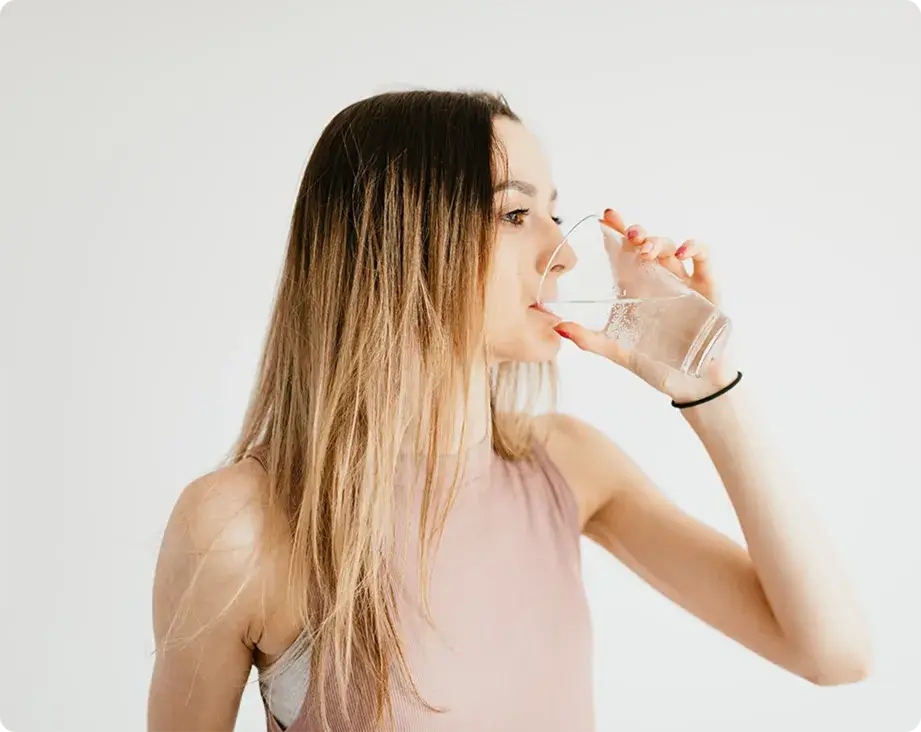 Women's
Health TrackingScientifically track your
menstrual cycle or pregnancy
period.
Sleep MonitoringGet to know how you are
sleeping, to help you sleep
and feel better.
Mindful BreathingRelax and calm down with
pre-programmed breathwork
activity.

Stay Connected From Your Phone to Your Wrist
Call and text are delivered right to your watch when paired with a compatible smartphone.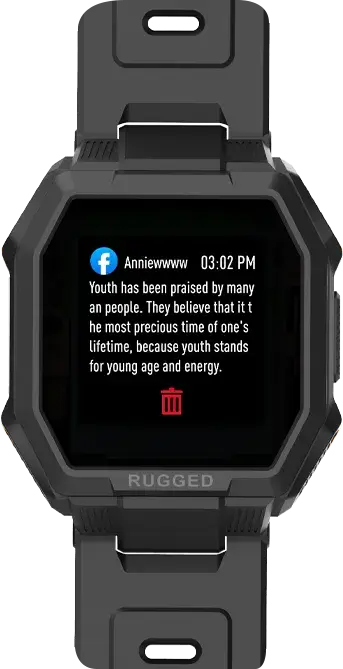 Presentation of activity data
View your messages in real time
Heart rate alert
Sleep monitoring
Sedentary alert
Notification/Rejection of the call
24-hour heart rate monitoring
Made for Daily Wear
Weather Forecast
Music Playback Control
Timer